2 exhibitions and a concert: this week on Planet Art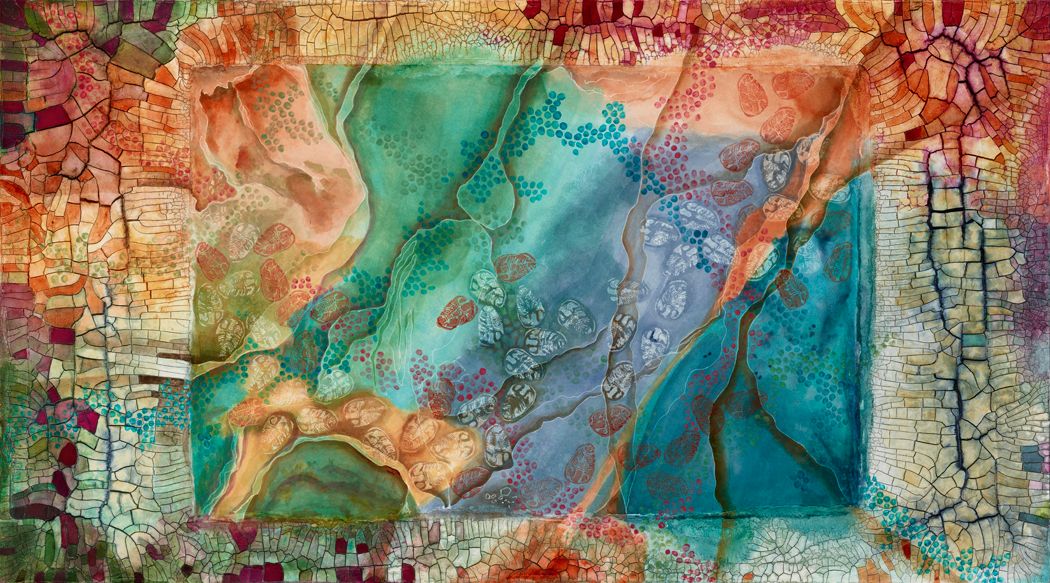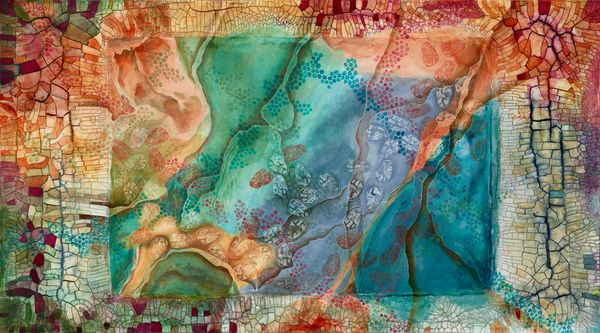 The Book of Shadows: trilobites: kootenia burgessensis (a detail of which heads this blog at present) is part of a digital exhibition on display as part of CoCA's 35th anniversary membership exhibition. It opens at one of its three sites this week. Subsequently, openings at CoCA's two other sites open March 10 and 12.
You are cordially invited to
Grand Opening Artists' Reception
35 Live: CoCA Members' Show
Thursday, March 3, 6p-10p
CoCA PS35
106 Cherry St
98104.
This exhibition at PS35 runs through April 23
Other sites also include the digital exhibition:
opening Thursday, March 10, 6p-9p
Capitol Hill Art Walk Reception
35 Live: CoCA Members' Show.
Rubix
515 Harvard Avenue East
98102
Saturday, March 12, 6p-10p
Georgetown Art Attack Special Events
CoCA UN[contained]
35 Live: CoCA Members' Show
6555 Fifth Ave S
98108
See more, including the participating artists at: http://www.cocaseattle.org/exhibitions/upcoming/coca-member-show-2016
Here's my listing in the CoCA directory featuring the work included in the digital exhibition:
http://cocaseattle.org/directory/artist.php?id=27&m=all&a=1640
Special Thanks to Ann Hurwitz, CoCA Outreach and Development Director, all the staff and volunteers at CoCA and the exhibiting spaces.
Sugar & Spice continues at The Gallery at Tacoma Community College
through March 18
open M-F 12-5pm
6501 South 19th Street
Tacoma WA 98466
info: 253.460.4306
The Slave Trade Was Free Trade: Tales of Money and Struggle are currently on exhibition.
Finally, for some respite from all the current social pressures in Seattle, join me and colleagues in a concert by Medieval Women's Choir,
The Song of the Angels
Saturday, March 5, 8pm
Trinity Parish Church
609 8th Ave
Seattle, WA 98104
http://medievalwomenschoir.org/concerts/
Recent research shows that, at least as early as the 11th century, commentators discussed wordless song as an expression of people's desire to channel the unknowable language of heaven. Some writers found limitations in the power of texted song and talked about a language that is incomprehensible on earth but understood by God. This idea seems to be reflected in the practice—now believed to have been widespread--of singing each phrase of a melody twice, once without text in imitation of the angels, and once with text to express in human language the joys of the divine.
The choir will be offering several selections of approaches to this language of heaven, and the concert features soloists Marian Siebert, Linda Strandberg, vielle player Shira Kammen and harpist Bill McJohn, under the direction of Eric Mentzel.