Feeding Trees talk and last week of Fossils . . .
There is one week left of the exhibition in Belltown at Gary Manuel Salon. I finally was able to finish and upload the accompanying short slide lecture, postponed by the active civic participation downtown earlier this month. Here's a link to the slide talk:
http://youtu.be/FACvxKYdy4s
Feeding Trees: making art and rethinking the way we live in the world is a short slide lecture about the visual art of Alice Dubiel and a few other artists. Narrated by the artist, it accompanies an exhibition in Belltown, Seattle February 2014.
This image below is Penelope's Web: Naiads Assist, acrylic and mixed media on paper, 15x22", 1999, part of the slide talk.
Here's an installation view of some of The Hazel Tree Mother. The salon is amazingly well lighted and I've installed 36 works.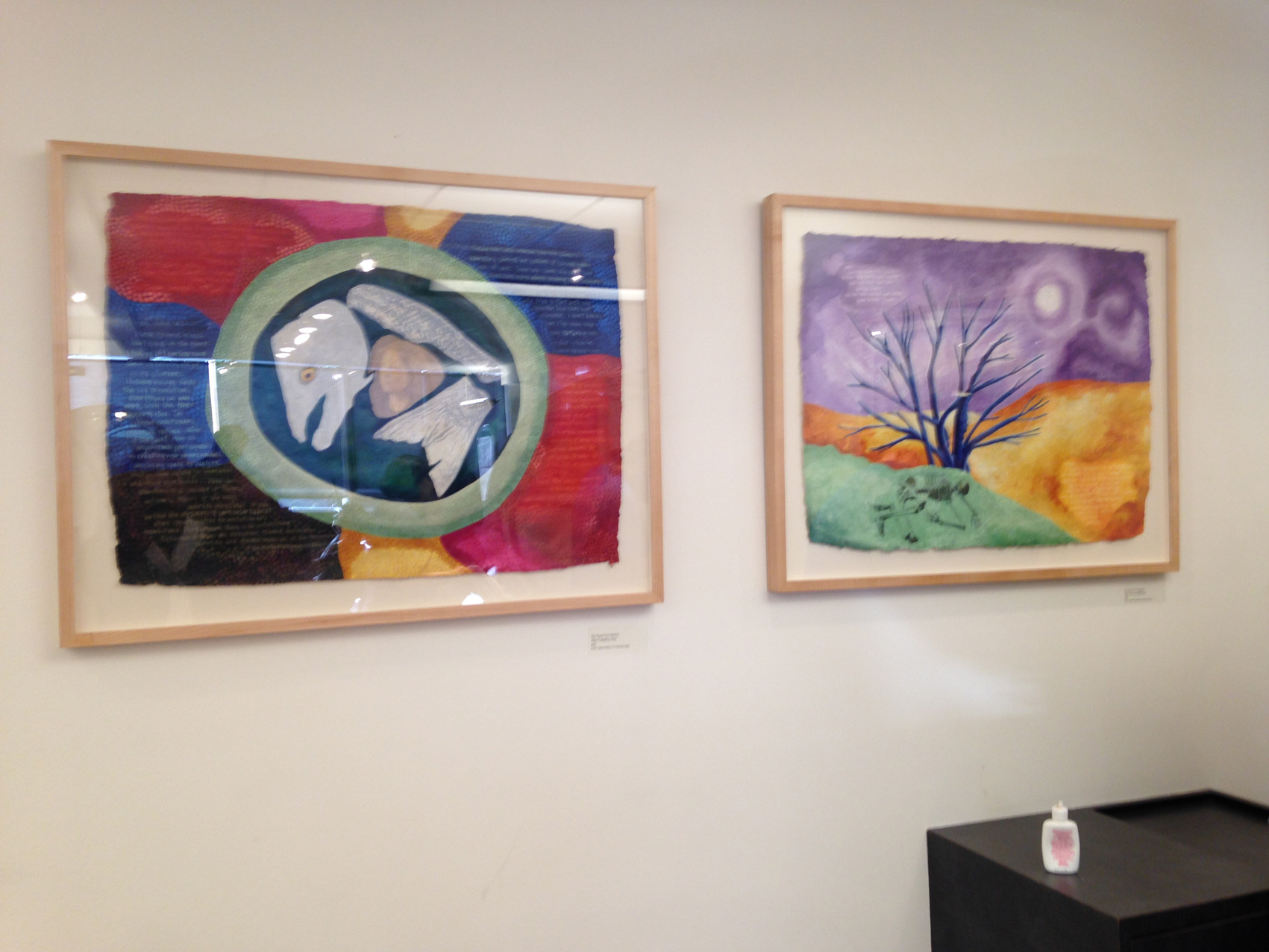 The salon is located at 2127 First Avenue, Seattle. February 3-28, 2014. Open daily: salon hours most days 10-5 some days until 7pm call 206-728-1234