Layers of Ancient Texts: mixed media printmaking for a new landscape language
Opening today in downtown Seattle, I'm showing 10 prints at Columbia Tower in "Fresh Pressed" WPW Gallery, 701 5th Avenue, Suite 310, Seattle 98104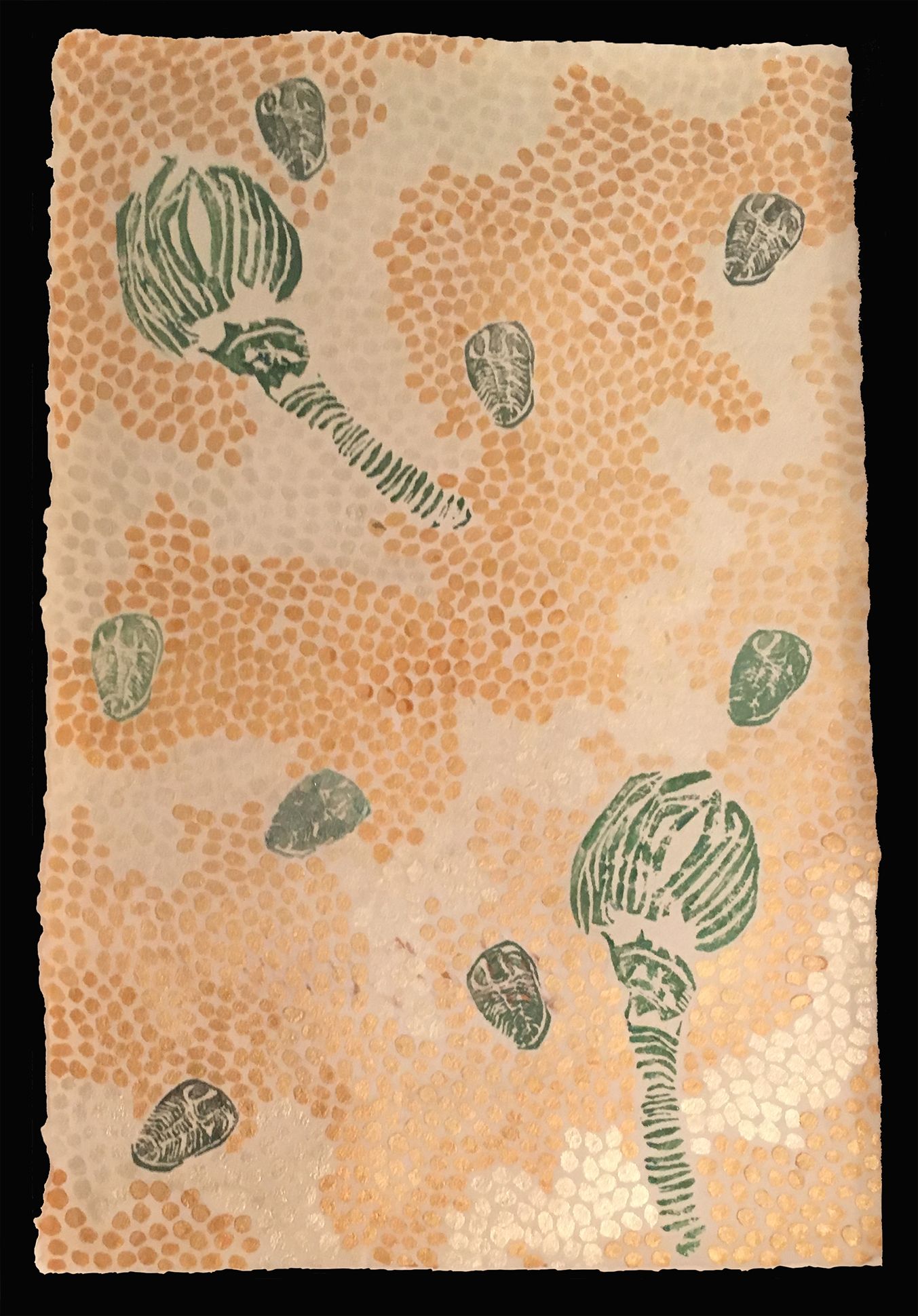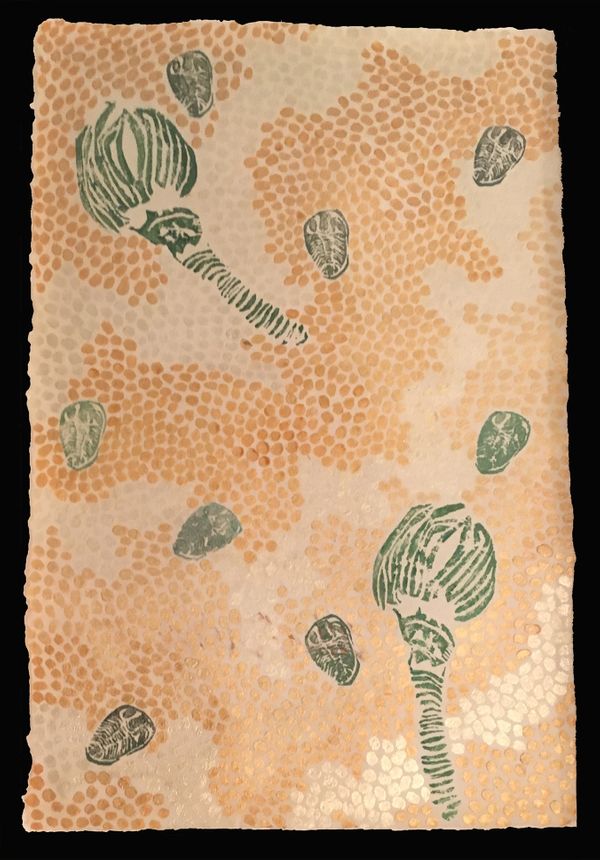 Opening today in downtown Seattle, I'm showing 10 prints on exhibition at Columbia Tower, in "Fresh Pressed." Included is a painting with relief printmaking techniques, The Book of Shadows: crinoid geology, acrylic mixed media on Hanji (Korean Paper), 28H x 18W cm, 2015
WPW Gallery
Tuesday, April 2 - Friday, June 28, 2019
Columbia Center Building
701 5th Ave.Suite 310
Seattle, WA 98104
Monday-Friday   11am-4pm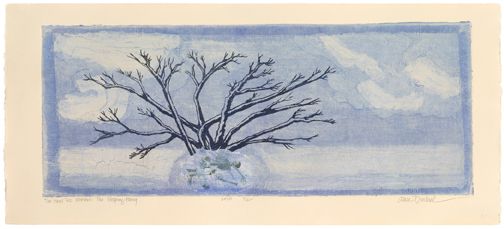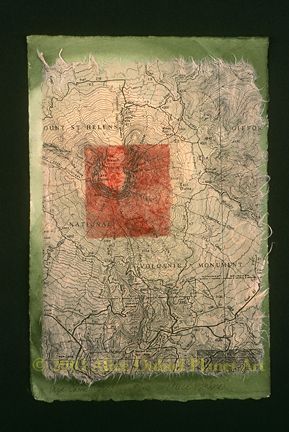 Some information and a statement about the work:
Currently I work with acrylic, encaustic, mixed media and printmaking approaches. I like working with handmade paper, more recently 한지 hanji (Korean mulberry paper). With the techniques including chine collé and 줌치 joomchi, or paper felting to prepare the paper, I use simple collagraph to contemplate human mimicry of natural processes in the landscape.

about collagraph printmaking and my studio:
Collagraph plates can use either intaglio or relief methods. They are made from a variety of textured materials glued together to form images through the use of cloth, cardboard, acrylic media, plant materials and found objects. This method is more environmentally safe since no acids or hazardous chemicals are involved in the process.
The late Glen Alps refined this process while teaching at the University of Washington during the second half of the 20th Century. Alps, his students and others who began using these techniques are responsible for making the collagraph accepted in the printmaking world; now collagraphs appear in private collections and museum and gallery exhibitions throughout the world.
Polyester lithography is an inexpensive commercial method of printmaking using custom sized plates on which artists can use digital media, derive from photocopy/laser print, draw directly, or use other media to create the image. Other printmaking methods I use include relief and stencil making.
Thunder and Lightning Press is a low toxicity studio. We do not maintain chemicals for etching and do not use petrochemical solvents for cleaning. Ink rags and paper are dried and placed in the Seattle Public Utilities waste stream for garbage.

The works from the series, the Hazel Tree Mother, are made with the support of 4Culture, King County arts commission.
Alice Dubiel March 2019

Copies of Art Access in the gallery have my contact information as my business cards were not an acceptable format for display. Planet Art is listed under "Ballard/Seattle"