On the Surface for "We'll remember"
Here is some artwork I made for an online exhibition, "We'll remember" to honor the victims and families of the Sewol ferry sinking disaster. The ferry was filled over capacity, apparently, with a majority of high school students heading from a Seoul suburb to Jeju Island. Few were rescued. Families are suffering.
This 2014 work is acrylic media on 6 pieces of cotton rag paper, each 20.5cm square, arranged to form a view of the rescue site. Total dimensions: 42 (W) x 63.5 (H) cm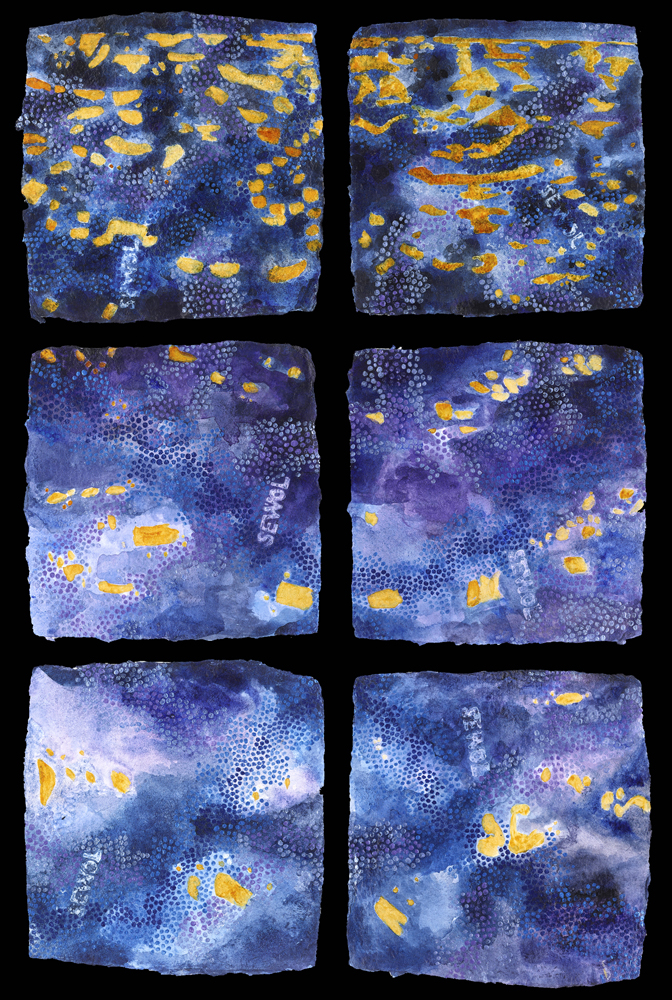 I hope to take the work to Korea this fall and present it to the curator. She is welcome to distribute the squares to mourning family members.
update:
Here is an article about the online exhibition:
http://busanhaps.com/homage-sewols-victims-well-remember/
Here are images of the Gwangju International Peace exhibition. The original exhibition for Sewol was online. Hye-Seong kindly persuaded her friend to include it in this exhibition.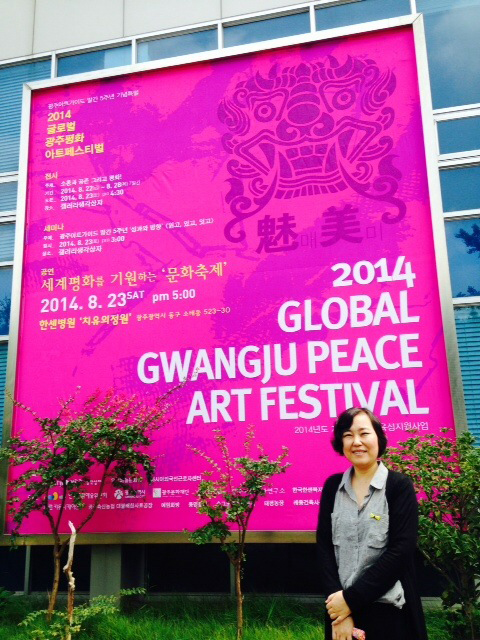 before hanging (I was in Jeju on 8.23 when the exhibition opened)