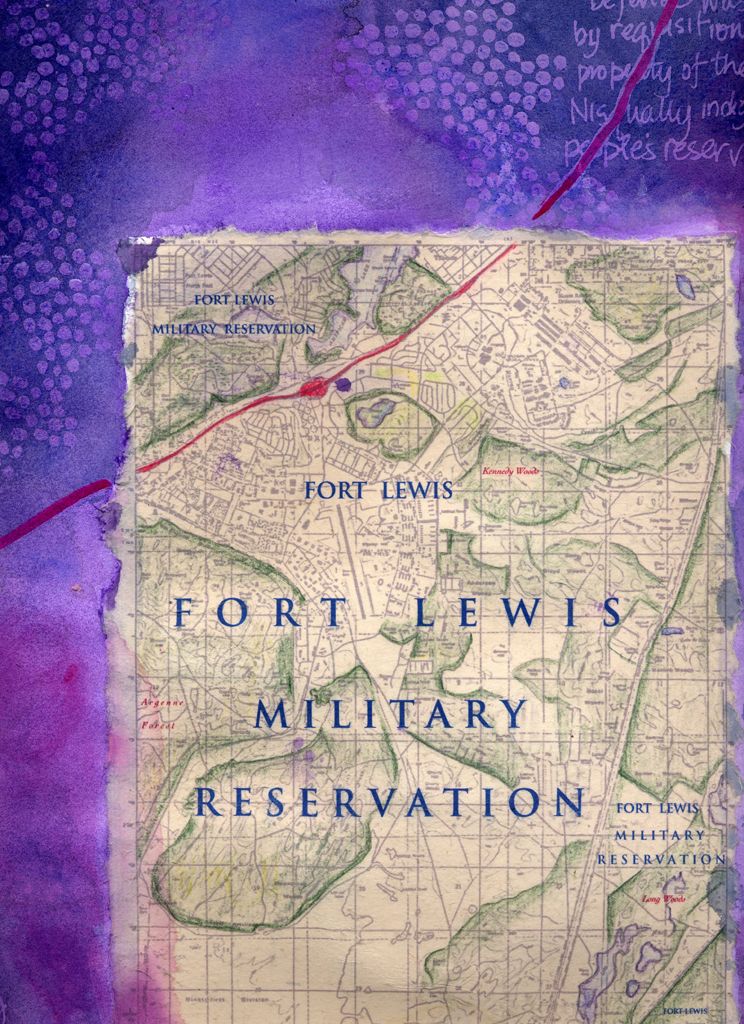 The US military takes up plenty of land countries it has colonized; I've
seen its impact on other lands. After my first visit to Korea in 2011, I
looked at JBLM, a large military facility near to where I lived, which
is located on unceded Nisqually people's land. At the time, there were
many acts of resistance to the shipping of military ordnance through the
ports of Tacoma and Olympia as well as the airlifting of ordnance to US
military campaigns in Iraq and Afghanistan. I would like to share this
work as exploring some ways war affects people and land here.
http://www.nisqually-nsn.gov/index.php/heritage/
Topographic maps appeal to me because they are created by physically active scientists and engineers who document the terrain directly by walking on it. Intimacy with a place affects our relationship to it; so I try to experience most places I depict.
Visiting Korea in June 2011, it was impossible to avoid noticing the extent of US bases there. The US military maintains over 800 bases worldwide and is a major presence in the landscape of North America. Here I work with an older topo map of Ft. Lewis and McChord Air Force Base, now Joint Base Lewis McChord, showing landmarks which no longer exist. JBLM, one of several US military installations surrounding my home in Puget Sound, Salish Sea, dominates the landscape in Western Washington state: there are always traffic jams on Interstate 5 and the social costs of war are constantly present.
In Military Archaeology 2, the text consists of geography, social context, history and description of JBLM in Lakewood, Washington. Reports of detailed base domestic violence are particularly graphic. Included are brief histories of anti-war activist resistance, including Coffee Strong and Port Militarization Resistance and the base's persecution and spying on PMR. Digital maps of USGS grids. I exhibited this work in 2012, Geummano Metro Gallery, Gwangju Art Museum, Gwangju, Jeollanam-do, Korea
I want to create a visual language referring to many traditions including maps, classical mosaics, decorative art, textile design, paintings and shrine technologies. The term biocenology characterizes the interface of cultural and natural systems because it is the study of communities and member interactions in nature; it is an exploration of systems, part of the science of ecology. I am interested in the complexity of overlapping multiplicity and the tendency of natural processes to pursue cycles of life.
08.2012, revised 7.2020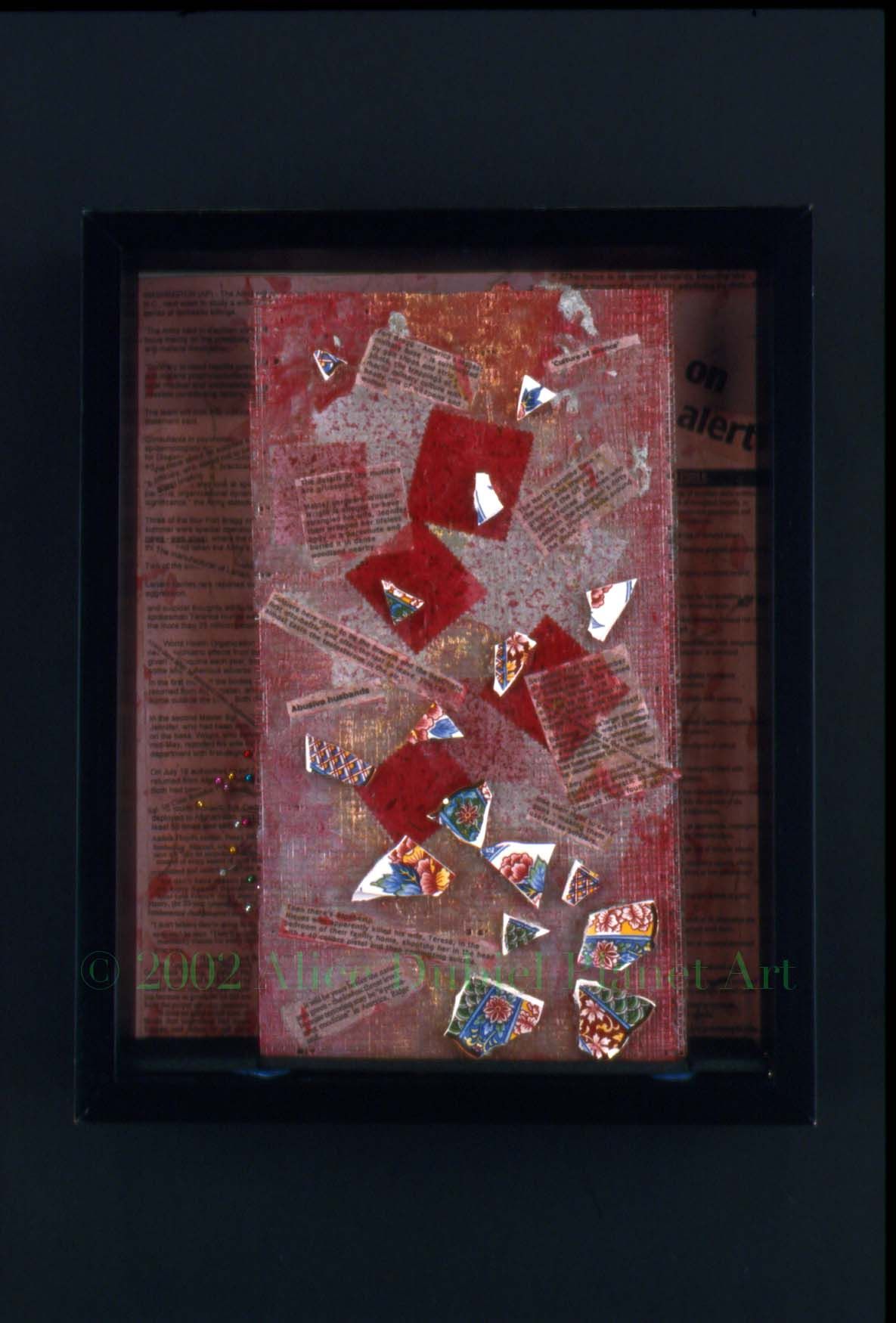 This work links the prosecution of war in Afghanistan with the increase in the rate of domestic violence among members of the military at Ft. Bragg. Texts include Department of Homeland Security threat levels descriptions, quotations from Tom Ridge and US military representatives; and reports of domestic violence detailed from Ft Bragg. These latter are particularly graphic.