Freedom, Privacy and the Right to Healthcare
[Update 09.16.2022] I have created a mass printed postcard, reproduced here, sending it to local and national government representatives via US Postal Service surface mail, since many do not accept electronic correspondence from anyone other than their donors.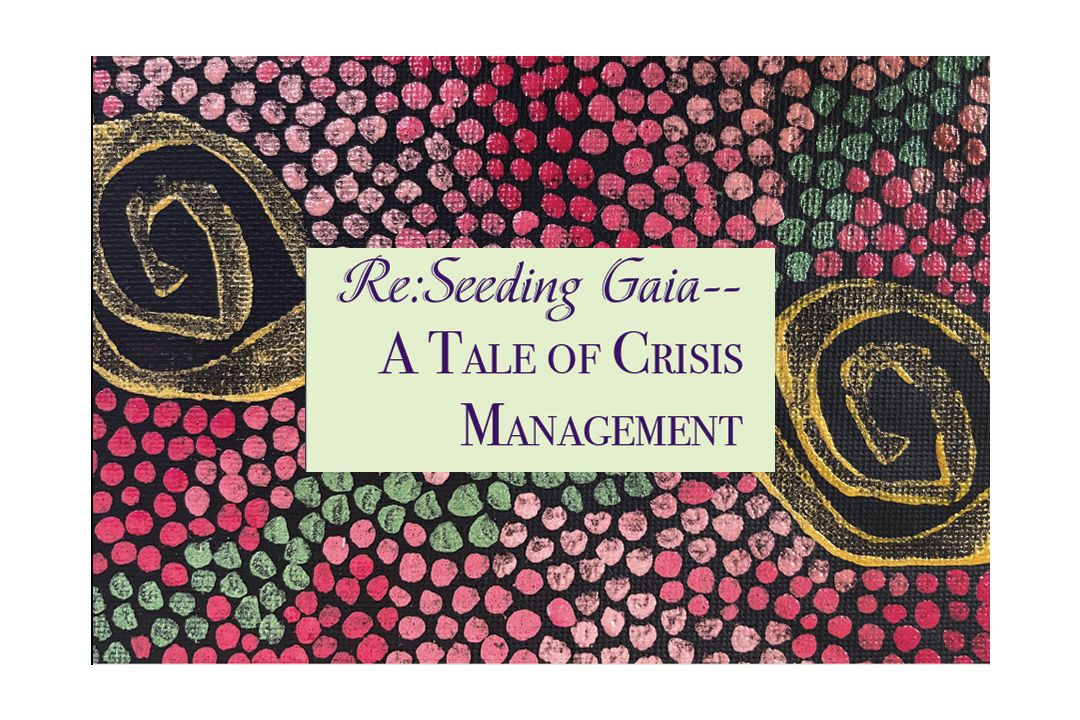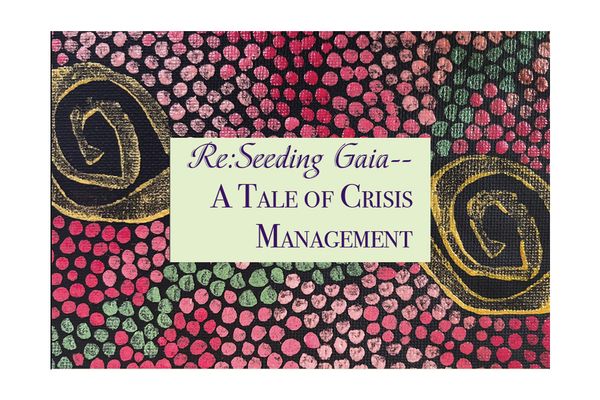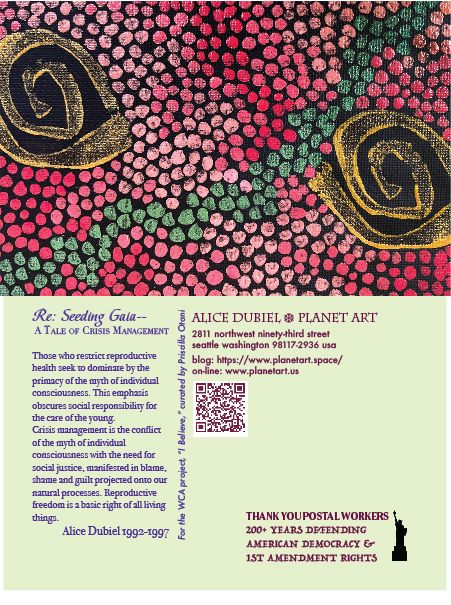 [Updated 09.16.2022] My project was inspired by a call for postcards by San Francisco visual artist, Priscilla Otani, who has curated many postcard and postal art projects. Otani describes the project and its public appearance: "The purpose of this exhibition is to share beliefs, opinions and experiences on all sides of this issue. Postcard comments will be documented in this mail art blog. [link below] From August 29 - September 26, 2022, the postcards will be exhibited together, without prejudice or judgement, at the Vargas Gallery, Mission College in Santa Clara." These will be exhibited as part of Otani's exhibition, Political Engagement, August 29-September 26, 2022, reception for the artist, Thursday, September 15, 2-4 pm, 3000 Mission College Blvd, Santa Clara, CA 95054-1897
I sent the original, painted on canvas and hand written to Otani: it appears in the little mailbox blog (link below). I have created a mass printed postcard, reproduced here, sending it to local and national government representatives via US Postal Service surface mail, since many do not accept electronic correspondence from anyone other than their donors. Cards are also going to my art lists; so if you don't receive one soon or want to receive one, please email a request.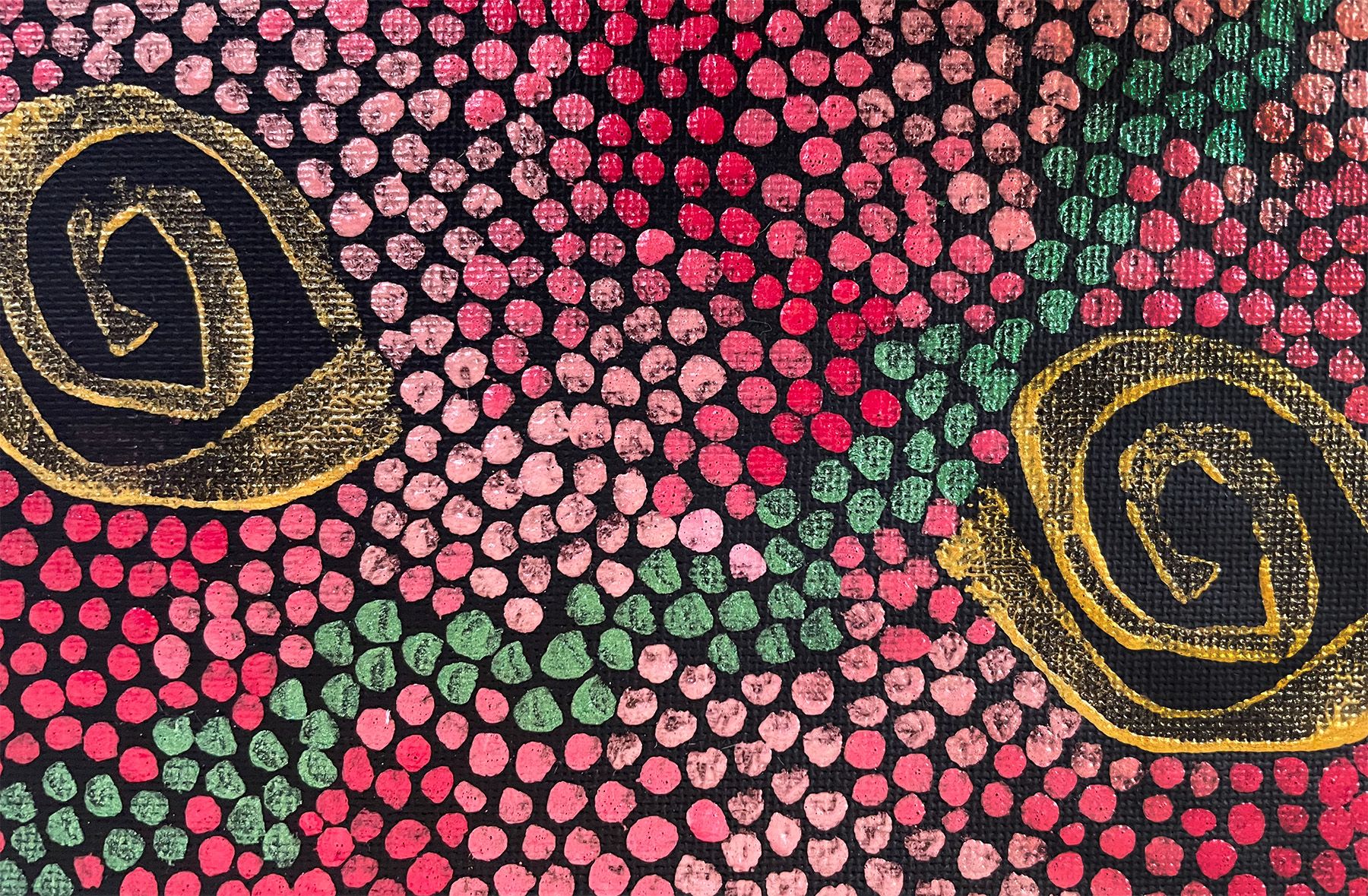 My postcard is based on earlier work in the 1990's when the codification of the US Supreme Court decision, Roe v. Wade, had been in force for twenty years. Right-wing operatives who had once unsuccessfully exploited racial divisions around integrating schools via busing changed their power extracting strategy around that time to create and energize vocal opponents of abortion.
Women's health clinics, whether providing abortions in their suite of services or not, were picketed, attacked, and bombed. So-called protestors were noisy, verbally abusive and threatened patients, physicians and healthcare staff regularly. Providers were hurt, maimed or even killed by the aggressive partisans agitating against women's rights to self determnation in the care of our own health.
The recent Supreme Court decision, Dobbs v. Jackson Women's Health Organization has overturned the protections afforded by women's health clinics, allowing some states to forward legislation which criminializes health care for anyone except white cisgender men.
The American Civil Liberties Union, alongside the American Civil Liberties Union of Mississippi, filed an Amicus brief in the case: "The case was filed by the Center for Reproductive Rights  in March 2018 on behalf of Jackson Women's Health Organization—the last remaining abortion clinic in Mississippi—to challenging the state's ban on abortions after 15 weeks of pregnancy. Because the ban was blatantly unconstitutional under 50 years of precedent first the lower courts blocked it from taking effect.
"Mississippi then took the case to the Supreme Court asking initially for the Court to uphold its ban attempting to argue that it was consistent with Roe v. Wade.  But after Justice Amy Coney Barrett was confirmed to the Supreme Court, Mississippi changed its strategy and asked the Court to overrule outright.
"On June 24, 2022, the Supreme Court accepted the state's invitation and overturned Roe eliminating the federal constitutional right to abortion."
https://www.aclu.org/cases/dobbs-v-jackson-womens-health-organization
Here are a couple of links to Priscilla Otani's "I believe" postcard piece documented in her Little Mailbox blog. There are more in this address. Otani indicates receiving 307 postcards. The first link is her original call for postcard art.
https://littlemailbox.blogspot.com/2022/01/call-for-art-i-do-believe-postcard-show.html
https://littlemailbox.blogspot.com/search?updated-max=2022-08-02T18:42:00-07:00&max-results=20&start=20&by-date=false
https://littlemailbox.blogspot.com/search?updated-max=2022-07-28T10:00:00-07:00&max-results=20&start=40&by-date=false
Priscilla Otani website http://www.mrpotani.com/
The series, Re: Seeding Gaia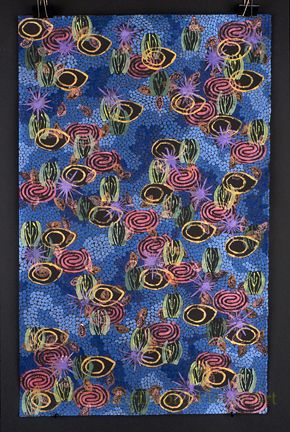 Re:Seeding Gaia is a series of paintings and prints which explore apparent similarities between social control of agricultural seed stocks and women's reproduction. Underpinning these explorations is the notion of convergence in the evolution of reproduction of living things on our planet. Evolutionary biologist Simon Conway Morris argues that convergence is a dominant force in evolution, and given environments, life inevitably evolves in similar paths. In my painting and shrines, I am interested in exploring intersections of human activity, ecosystems and geologic presence, to develop a visual and symbolic language of seeds, sprouting forms, land shapes, fish and female figures. The study of these intersections can be called biocenology. In this way, I explore the contradiction of diversity and overlapping multiplicity within a culture whose dominant ideology expresses conflict in individualism and capitalism. Each painting is framed or scrolled as though it were a laboratory specimen box, reflecting the culture's attempt to contain such truth and control it. In installations, some large works essentially become wallpaper and are not at all necessarily contained.

A Tale of Crisis Management
In this Tale, I refer to the social and political contexts of women's health and especially how these concern reproduction. Reproductive health can be precarious, and in capitalism, subject to crisis management through surgery, pain medication, emergency medicine, withholding medicines and procedures, forced sterilization.
Here are some of the texts which appear in the matrix of the paintings and prints.
In patriarchy, reproduction is often matricide. Children are also targets.
One of the appeals made by those who bomb centers for reproductive health is for the primacy of the myth of individual consciousness. This emphasis obscures social responsibility for the care of the young.
We can access contradiction in society's view of women's sexuality. For us, responsible care is the manifestation of pleasure. It is always social, even if personal and private.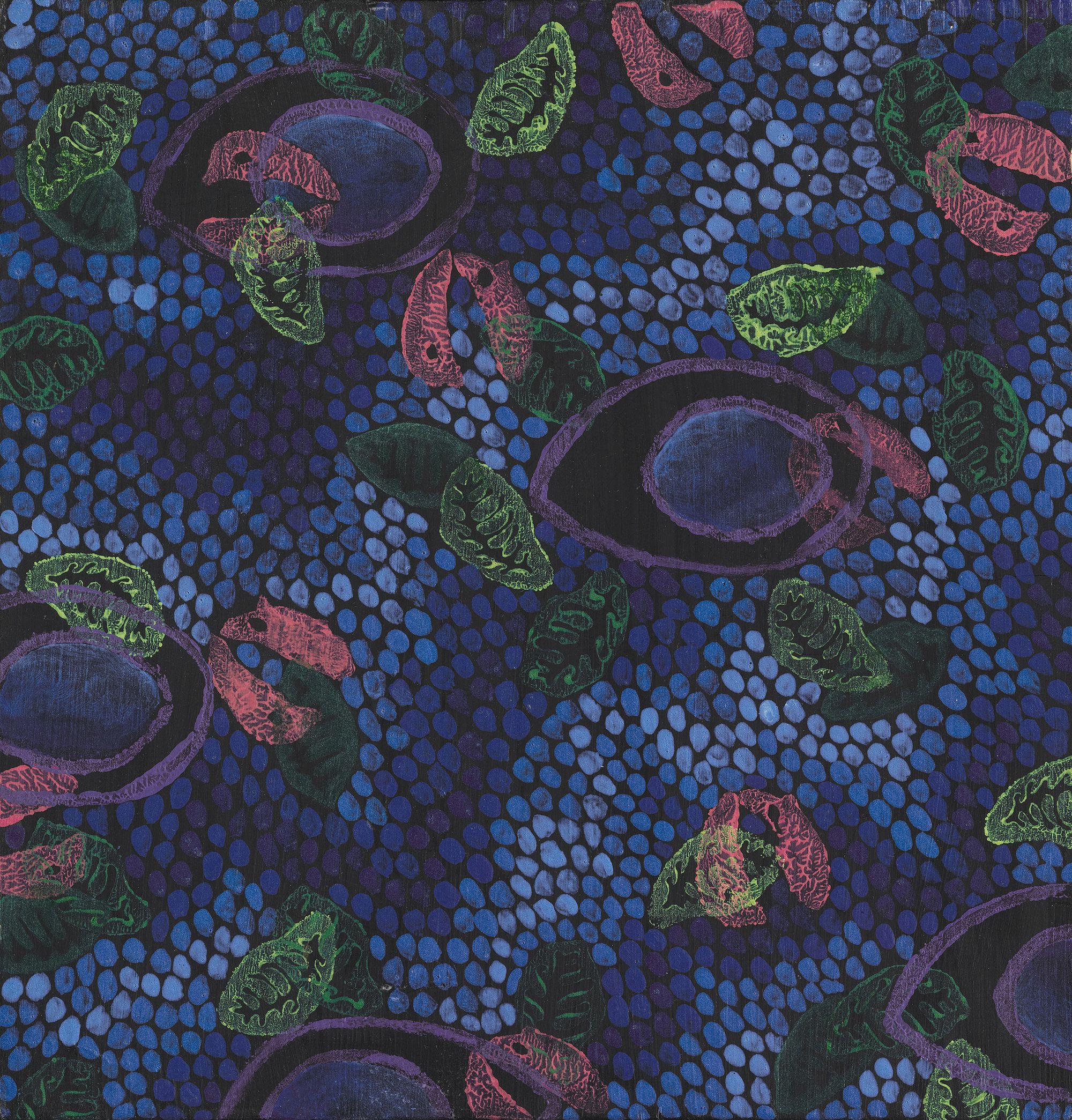 When we celebrate diversity, cherish our differences, we acknowledge separateness, but only in the context of the matrix. We are more powerful in our diversity.
Wild plants are like wild women: out of control, unchaste, ill-bred. Cross-breeding is pathology. Procedures for weeding become more invasive: herbicides, genetic manipulation, weed and seed, forced sterilization, hybridization.

Homogeneity is not a stable system. Moncropping simplifies the environment and leaves plants vulnerable to blight and pestilence.
Diversity of localy adapted cultigens (organism) lends yield stability and ecological resilience.--Nabhan.
Conserves, preserves, jellies and jams bring the harvest to the winter.
Crisis management is the conflict of the myth of individual consciousness with the need for social justice, manifested in blame, shame and guilt projected onto our natural processes
Here are the links for a brochure I produced in 2019 for the exhibitions at CoCA, Seattle and Gallery One, Ellensburg, WA.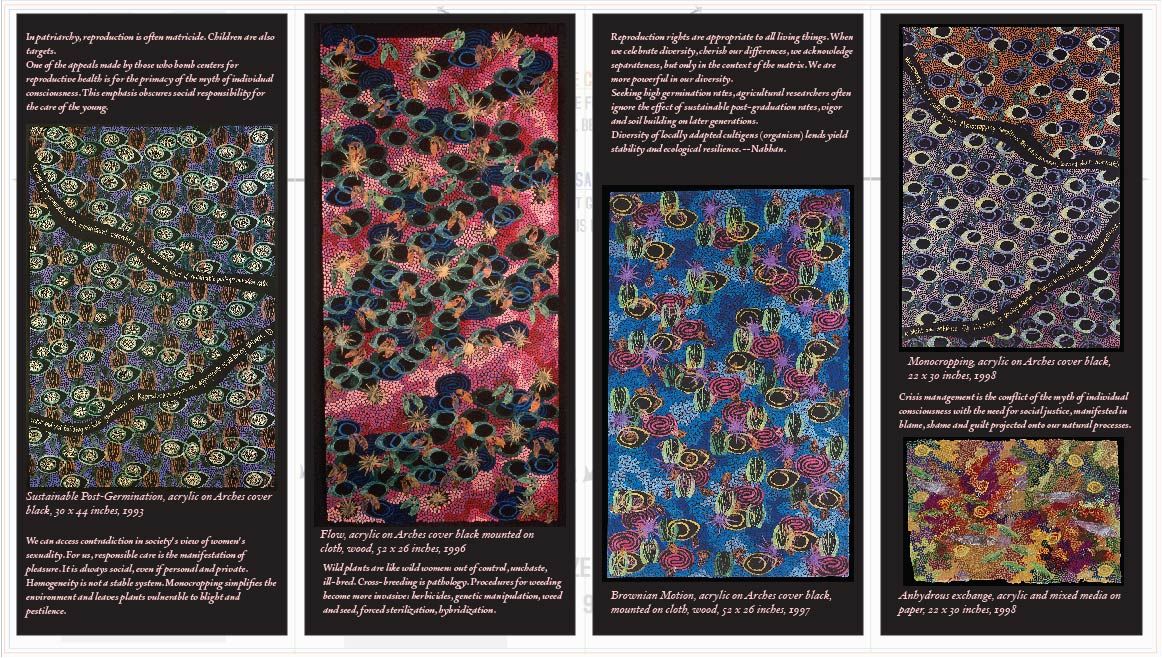 https://www.planetart.space/classic-feminist-work-in-girlfriends-of-the-guerilla-girls-includes-re-seeding-gaia-and-gg-posters/
https://www.planetart.space/on-the-road/
https://www.planetart.space/civic-affairs-in-duwamish-territory/